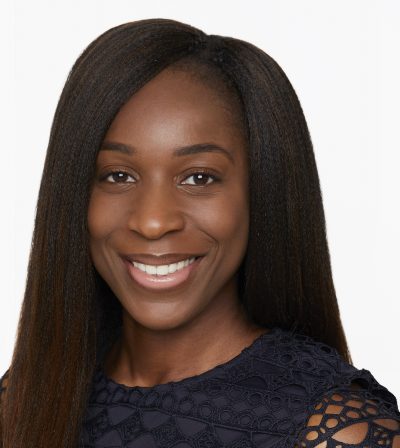 DR. SHAMAREL ODUSANYA,
DClinPsy (UK)
Clinical Psychologist
"When faced with stress, trauma and other kinds of distress, it is important to know that there is hope, capacity to change and opportunity for growth."
As a Clinical Psychologist, it is a privilege to be able to support individuals through some of life's challenges. The journey to wellbeing and fulfillment is sometimes best not walked alone. Throughout my various professional rolesI have witnessed how powerful the therapeutic journey can be in supporting new insights and shaping alternative futures.
I was born in the UK where I completed my studies. I graduated from the University of Sussex with a BSc (with Honours) in Psychology with American Studies followed by obtaining a distinction in my Master's degree in Education Studies. Next I completed a Postgraduate Diploma in Low Intensity Cognitive Behavioural Interventions at University College London (UCL). I went on to complete the Doctorate in Clinical Psychology at the University of Hertfordshire. I have worked for South London & Maudsley NHS Foundation Trust as well as other settings in the NHS and the private sector in the UK.
I have more than 10 years experience working with adolescents and adults with a variety of mental health presentations.
In my practice, I draw on a variety of therapeutic approaches including Acceptance and Commitment Therapy (ACT), Cognitive Behavioural Therapy (CBT), Compassion Focussed Therapy (CFT), Dialectic Behaviour Therapy (DBT) as well as other social constructivist models. I utilize an integrative framework that allows for a tailor made and responsive approach to each individuals' needs and wants.
expertise
Adjustment difficulties
Common mental health problems (Anxiety, Depression, Panic, etc.)
Emotion Regulation
Personality disorders
Psychosis & Schizophrenia
Assessments: (Cognitive Assessments, Attitudinal Assessments, Forensic Risk Assessments, Personality Assessments
Clinical Supervision & Consultation
TOOLS
Acceptance and Commitment Therapy (ACT)
Cognitive Behavioural Therapy (CBT)
Compassion Focussed Therapy (CFT)
Dialectic Behaviour Therapy (DBT)
Mindfulness Approaches
Systemic & Narrative Approaches
Qualifications and memberships
BSc (Hons) Psychology with American Studies, University of Sussex, UK
DClinPsy University of Hertfordshire, UK
Dubai Health Authority (DHA)
Associate Fellow of the Higher Education Academy (UK)