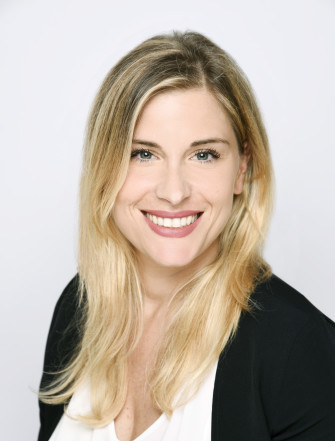 DR. ROBERTA FEDELE,
PsyD (Italy)
Clinical Psychologist
"I firmly believe that the work of the psychologist is to restore individuals' ability to choose their purposes and guide them to achieve those goals."
With over 10 years of experience as a clinical psychologist, I specialize in using psychodynamic and relational psychotherapy to treat children affected by social, emotional and behavioral problems and adults with a wide range of difficulties, starting from relationships, depression and anxiety to more severe cases, such as OCD.
I also help my clients to improve their parenting strategies, and support spouses while they are going through separation, divorce, adoptions and single-parenting.   My involvement in this area has led me to assist with many cases of abuse within and outside the family unit. Here in Dubai, I also worked with many couples and families to guide them through the difficult process of moving to a new country.
Typically, I begin a client's therapeutic program by scheduling a few preliminary exploratory meetings, with an aim of gaining an understanding of the problem and mutually agreeing on a treatment path with achievable objectives and milestones along the way.
Expertise
Children

Behavioral and emotional issue including ADHD, ADD, impulse control issues, video game addiction, kleptomania, truancy, bullying, lying, aggression, displaying of inhibited introvert behavior as well as inappropriate childish behavior, tantrum, emotional and behavioral detachment
Attachment and mood disorders including depression, emotional and social withdrawal, isolation and suicide attempts.
Phobias and anxiety including ranging from generalized social anxiety and phobias to extensive OCD.
Pre and post adoption support, or support coping with parental divorce.
Trauma therapy following physical and sexual child abuse
Adults

Anxiety, panic attacks, adjustment disorder, OCD, bipolar, depression, relationship difficulties, personality disorder, psychosis

Couples

Couple consultation, including sexual issue
Parental training and psychoeducation to raise encouraged and emotionally resilient children
Support parents through the adoption, separation and divorce processes, including child abuse and relocation
TOOLS
Individual psychotherapy for adults and children
Psychodynamic and relational therapy
Divorce mediation, parenting plans and post-divorce mediation
Psychoeducational and parenting work
Qualifications & memberships
BSc in Clinical Psychology, University of Naples, Italy
MSc in Dynamic & Clinical Psychology, La Sapienza University of Rome, Italy
PsyD in Clinical Psychology and Psychoanalytic Psychotherapy, Immaculate Dermopatic Institute, Italy
II Level Master in Clinical Psychodiagnostic Assessment, ISCA Institute for Applied Cognitive Sciences, Italy
Advanced Course in Family Mediation, Family Conflicts & Parental Responsibility, University of Naples Federico II, Italy
Licensed as a Clinical Psychologist and Psychotherapist in Italy
Member of American Psychological Association