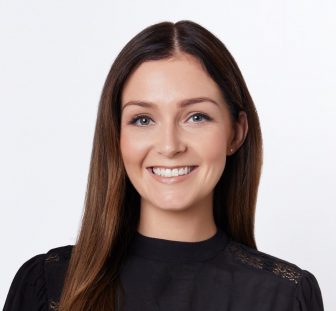 Anna White,
B.S. OT (Ireland)
Sr. Occupational Therapist
SI Practitioner
"Supporting clients in developing the necessary skills to live, learn, work and play at optimum independence is at the very core of my professional endeavours".
As an Occupational Therapist, I am intrinsically aware of the challenges encountered by children with special needs, their families and the professional staff entrusted in their care.  Having had the privilege to work with children, teenagers and young adults of cultural diversity enriched my practice as an Occupational Therapist and provided me with first-hand exposure to globalized social support structures and educational practices.
Graduating from Trinity College Dublin with a Bachelor's Degree in Occupational Therapy, I worked in a Center for Independent Living in Ireland, designed for young adults with physical and sensory needs.
Moving to Dubai in 2015, I have worked in various multidisciplinary teams, where the primary focus areas have included assessing and supporting clients with autism spectrum disorder, developmental delays, learning difficulties, motor-based difficulties, sensory integration difficulties and behavioral support needs.
Over the past five years, I have provided OT services both in clinics and schools, designing purpose-built learning environments aimed to enrich attention, motivation and academic success. I strive to enhance my clinical knowledge and expertise through engagement in continued professional development courses and leading community training conferences and events.
Occupational Therapy can benefit children, adolescence and adults who fall into several categories, from individuals with existing diagnoses such as autism spectrum disorder, ADHD, developmental delays and sensory processing disorders to individuals with no diagnosable difficulties that are having difficulty participating in activities of daily living at home, in school or in their community.
Clients I work with:
Fine Motor/Gross Motor difficulties
Eye-Hand coordination difficulties
Coordination difficulties
Decreased strength or range of motion
Self-care delays
Social difficulties
Visual Motor delays
Visual Perceptual delays
Handwriting difficulties
Sensory processing difficulties
Behavioural concerns
Attention difficulties
Executive Functioning difficultie
expertise
Specialized and Individualized Occupational Therapist assessment
Providing intervention in the areas of:

Autism Spectrum Disorder (ASD)
Developmental Delays
Learning Difficulties
Sensory Integration
Behavioral Support
Vocational and Transition Support
Social Skills
One-to-one and group intervention
Parent and Family Training
Qualifications and memberships
B.S.

 

 

Occupational Therapy, Ireland

Certified in Ayres Sensory Integration (ASI) module 1 and 2, UK

Completion of online Registered Behavior Technician™ (RBT) training course

 

(40 hours)

ASDAN certified in the delivery of Employability and Personal and Social Development qualifications, UK