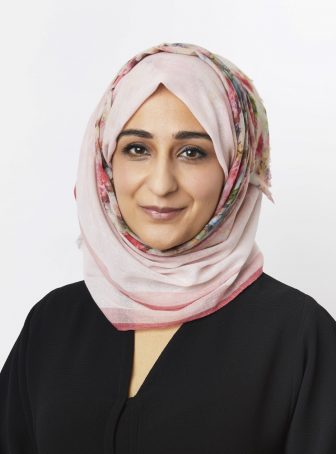 Dr. Muttahera (Tara) Wyne,
D. Clin. Psy (UK)
Clinical Psychologist
Clinical Director
"I am committed to guiding you through life's struggles, quietening your distress, and walking with you on the path to healing and happiness."
Insightful, warm, compassionate and collaborative. I am a clinical psychologist with 20 years' experience in mental health. My goal is to help individuals, couples and families to find relief from emotional trauma, and give them the building blocks to create the lives they want.
Born and educated in Scotland, I was a psychologist in the NHS specialising in complex cases involving sexual, physical and mental abuse in adults. I also worked extensively with asylum seekers and refugees suffering from psychological trauma and adjustment issues.
Since I co-founded The LightHouse in 2011, I have worked with people from all religions, cultures and lifestyles dealing with the whole spectrum of clinical and non-clinical issues. I believe in building a strong rapport with my clients and using this close relationship to help them through their emotional journey and to work through their problems. I have a particular interest in adult vulnerability and attachment issues following early family dysfunction due to parental unavailability, divorce, and/or emotional neglect.
Expertise
Addiction
Adjustment
Infertility counselling
Mood disorders
Personality disorders
Pre-marital counselling
Relationship difficulties
Trauma-related disorders
TOOLS
Cognitive Behavioural Therapy (CBT)
Compassion Focused Therapy (CFT)
Positive psychology approaches
Psychoanalytical psychotherapy
Qualifications & memberships
BA (Hons) in Psychology
D.Clin.Psy in Clinical Psychology, University of Glasgow, UK