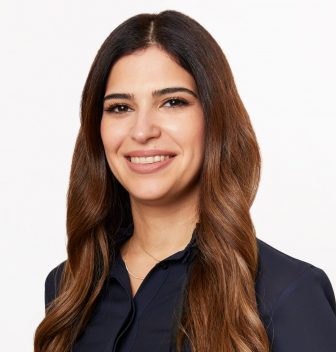 Saba Al Saleh,
B.Sc. (Australia)
Assessment Specialist
"I believe that each individual has their own unique learning style and abilities that need to be discovered and nurtured to maximise learning potential, personal achievements and growth."
I am a dedicated psychology professional who has extensive experience in psychoeducational assessment and evaluations. I have worked in a variety of settings providing effective and equitable psychological services to every child and young adult by delivering opportunities that maximise their learning, promote social inclusion and facilitate smooth transitions through life-long learning.
I discovered my passion for psychometrics while at an early stage of my career where I worked in a variety of settings that included learning support departments, special needs schools and autism centers. This led me into my main career path and focus of psychoeducational assessments in a centre for child evaluations. Key to that role was utilizing strong interpersonal and analytical skills and assessing each individual's potential through interviews and observations while liaising with parents and schools in order to provide an environment of academic harmony.
In my 10 years of training and working in psychoeducational assessments, I have developed a passion for working with children and families, while exploring parenting and attachment styles and their interactions, to nurture and develop parents and children, alike.  Understanding the unique nature of the parent-child relationship and employing simple behavioural strategies and structured routines encourages the development of children physically, socially, emotionally and intellectually throughout their lifespan; this led me onto the path of working alongside families with children who have specific needs, and to implement interventions that enhance their overall functionality. Today, I continue my professional development in this area by undertaking extra training in ADHD, ASD and Neurofeedback, amongst others. I also facilitate the weekly Motherhood During Times of COVID-19 support group to further give back to the community, during these unprecedented times.
I was raised and studied in Australia, which alongside my Middle Eastern heritage has provided me with a valuable appreciation and understanding of the unique differences and similarities we all share as individuals. Having 8 years of work experience in Kuwait has given me the privilege of providing psychological services sensitively to students of different ethnicities and demographics. I now feel uniquely placed to serve the rich cultural diversity of Dubai.
Qualifications and memberships
Bachelor of Science major in Psychology (University of Southern Queensland)

Graduate Diploma in Psychology Advanced (Monash University)