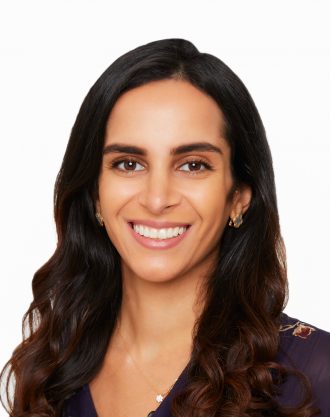 DR. SUMMER FAKHRO,
D.Clin.Psy (UK)
Clinical Psychologist
"Every child deserves an equal start in life, and we must work continuously to make sure that the systems and people that surround children enable them to succeed."
Therapy can be a powerful tool in understanding a child's needs and therefore, advocating for how best to support him or her. While the path forward is not always clear, in therapy I strive to create a safe and collaborative space for parents and children in order to work together towards a life of meaning and wellbeing.
I am a Clinical Psychologist from Bahrain and completed my doctoral training in London, UK. After working in the NHS for 5 years, I moved back to the Middle East in order to serve a region that I care deeply about. My area of specialty is working with children and their families around emotional and behavioural challenges that arise. I am particularly interested in children's attachments or relationships, as well as providing emotional support for parents alongside. I also have extensive experience in working with children with neurodevelopmental differences (including learning difficulties, Autism Spectrum Condition, and ADHD), both in clinic and school settings, and have worked with teachers and parents around behavioural support management.
An important element in my work with clients is making sure that parents feel supported and therefore, in the right mindset to respond to the difficult emotions their child might experience. I have also worked in school settings to provide Mental Health consultations and training to teachers and other staff members. Therapy itself is a journey, and I will therefore always be led by the pace and hopes of the client that I am working with.
My goal is to work with professionals in the community to increase people's ability to access mental health services. While we have seen global improvements towards open discussions about mental health, we still have a long way to go to normalize the difficulties, and most importantly, protect those who are struggling. I therefore hope to help my clients in getting the recognition and support they need.
expertise
ADHD
Autism Spectrum Disorder (ASD)
Attachment and difficulties with Interpersonal Relationships
Adjustment difficulties
Learning difficulties themselves and their purpose
Social, Emotional and Behavioural difficulties
Parental guidance and training
TOOLS
Cognitive Behavioural Therapy
Compassion Focused Therapy
Family and parenting work (Systemic)
Attachment Narrative Therapy
Mindfulness
Qualifications and memberships
Doctorate in Clinical Psychology (D.Clin.Psy), University College London, UK
MSc in Clinical Neuroscience, University College London, UK
BA in Psychology, Boston College, MA, USA
Member of Health and Care Professions Council (HCPC), UK