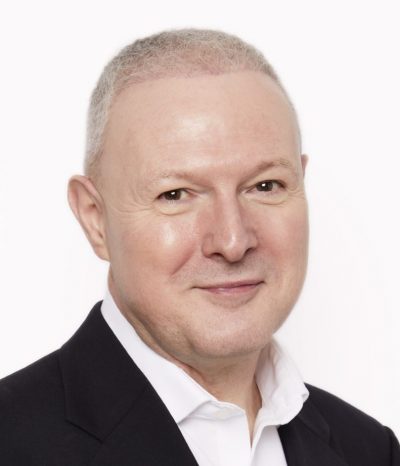 DR. STEPHAN DAX,
MD (Germany)
Consultant Psychiatrist
"The innate human capacity for change, healing and transcendence is my credo. Life has meaning in all circumstances and the search for meaning is a major motivational force for change on a path toward healing and fulfillment."
My personal search for meaning and desire for lifelong learning and understanding, and thus for being a more efficient and passionate member of a profession I cherish and love, has propelled me to work in numerous cultural settings and various domains in the United States, the European Union, the United Kingdom, China and now the United Arab Emirates. This has enabled me to establish meaningful and culturally sensitive therapeutic alliances with clients and collaboratively develop solutions and holistic healing pathways to numerous problems.
A graduate of Johann Wolfgang Goethe University in Frankfurt, Germany, I completed my residency training in Psychiatry and fellowships in Geriatric and Forensic Psychiatry at the Mount Sinai Medical Center and the State University of New York (SUNY) in New York City. I have worked as a forensic psychiatrist for the city of New York with an academic appointment at clinical assistant professor level to SUNY Downstate Medical Center, Brooklyn, New York. Returning to Europe, I have worked in a diversity of clinical settings predominantly in the UK, both in the private sector and the NHS, as well as for the British Ministry of Defense covering a wide range of military installations in Germany, Belgium and the Netherlands, including the Supreme Headquarters of Allied Powers Europe (SHAPE), providing services to military personnel and their families (2010-2014). I have worked in Beijing, China, in 2015 in a private healthcare facility treating both Chinese clients and expatriates, such as embassy and corporate staf . I have accrued 30 years of clinical experience in multiple domains.I successfully completed a 5-year clinical fellowship in Clinical Psychiatry in Sweden, and worked afterwards both in the public sector as Senior Consultant, mostly in out-care patient units, but also as locum Consultant in all major hospitals in Stockholm county.
Throughout my practice, my objective and goal have always been providing effective counseling and integrative treatment options in a problem-focused, client-centered manner at the cutting edge of science.
expertise
Schizophrenia Spectrum and Other Psychotic Disorders
Bipolar and Related Disorders
Depressive Disorders
Anxiety and Phobic Disorders
Substance-Related and Addictive Disorders
Obsessive-Compulsive and Related Disorders
Adjustment, Trauma- and Stress Related Disorders (incl. PTSD)
Dissociative Disorders
Gender Dysphoria
Sexual Dysfunctions
Personality Disorders
Somatic Symptom and Related Disorders
ADHD in Adolescents and Adults
Autism Spectrum Disorder
Neurocognitive Disorders and Dementia
Qualifications and memberships
 Current active medical licenses in the UAE, US, UK, and Germany
Board Certified General, Geriatric and Forensic Psychiatrist (US)
Specialist Registration in Adult and Old Age Psychiatry (UK)
Facharzt für Psychiatrie und Psychotherapie (Germany)
American Psychiatric Association (APA) (Fellow) (US)
American Academic of Forensic Psychiatry (AAPL) (US)
American Association for Geriatric Psychiatry (AAGP) (US)
Deutsche Gesellschaft für Psychiatrie, Psychotherapie Psychosomatik und Nervenheilkunde (DGPPN) (Germany